NEW DEAN MARTIN DOCUMENTARY: "DEAN MARTIN - KING OF COOL"
A FILM BY TOM DONAHUE
THIS WONDERFUL FILM WILL BE TELEVISED OVER THE TURNER CLASSIC MOVIE CHANNEL DURING THE MONTH OF NOVEMBER 2021. CHECK LISTINGS FOR TIMES AND DATES!
HAPPY 2022 BIRTHDAY DEAN!
LEE HALE (DEAN MARTIN'S TV MUSICAL DIRECTOR AND PRODUCER) HAS PASSED AWAY
DEAN SCORES FIRST BILLBOARD ENTRY IN NEARLY 50 YEARS WITH "LET IT SNOW, LET IT SNOW, LET IT SNOW"AND FOLLOWS IT UP BY HAVING HIS SONG "BABY, IT'S COLD OUTSIDE" LAND AT NUMBER 10 ON DECEMBER 22, 2018!
DECEMBER 12, 2018 DEAN'S CLASSIC HIT ENTERED THE BILLBOARD TOP 100 AT NUMBER 41 - HIS FIRST ENTRY IN 49 YEARS, THREE MONTHS AND 16 DAYS! (HIS LAST ENTRY WAS BACK ON AUGUST 30, 1969 WITH "I TAKE A LOT OF PRIDE IN WHAT I AM"
EVEN WITH THE MeTOO# MOVEMENT CONTROVERSY, DEAN'S 1959 SONG "BABY, IT'S COLD OUTSIDE" WENT TO NUMBER 10 ON DECEMBER 22, 2018!
THE GOLDDIGGERS 50TH REUNION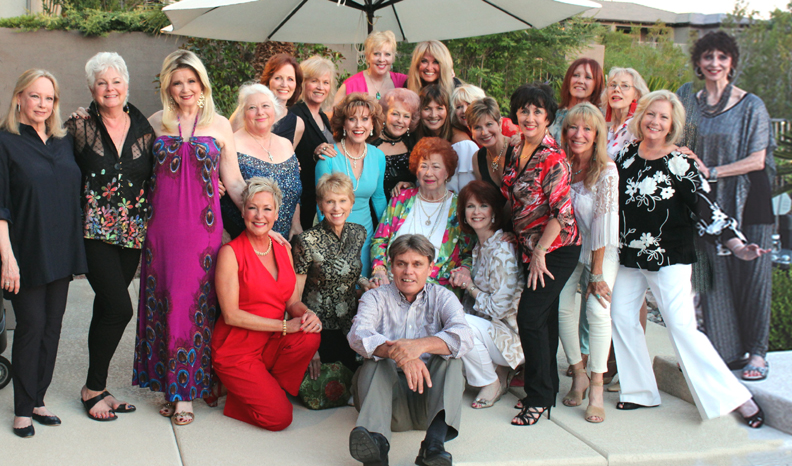 JULY 13 2018 LAS VEGAS, NEVADA
WITH JANET TIGHE AND DMFC PRESIDENT NEIL DANIELS CHECK OUT THE NEXT DMFC ISSUE FOR MORE!
INSIDE THE MAY 2018 DMFC MAGAZINE ISSUE...

A CLOSE-UP LOOK AT

"SOME CAME RUNNING"

LEE HALE'S 95TH BIRTHDAY PARTY CELEBRATION
"WE WROTE A WHOLE BOOK TOGETHER, BUT NOW I CAN'T FIND THE WORDS... I'LL MISS YOU SO MUCH!"

- NEIL DANIELS

DEAN MARTIN FAN CENTER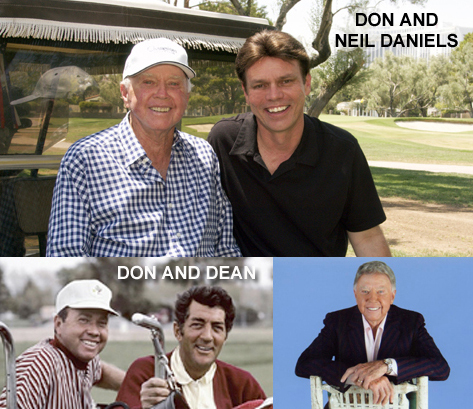 INSIDE THE JANUARY 2018 DMFC 'MAGAZINE ISSUE...

SPOTLIGHT ON JERRY LEWIS 1926-2017
INSIDE THE SEPTEMBER 2017 DMFC 'MAGAZINE ISSUE...

SPECIAL EXPANDED PICTORIAL "'FRIENDS' WE LOST"
JERRY LEWIS PASSES AWAY AGE 91
AUGUST 20, 2017 9:15 AM JERRY LEWIS DIED AT HIS HOME IN LAS VEGAS, NEVADA

JERRY STARTED OUT MIMICKING RECORDS ON STAGE AND MAKING PEOPLE LAUGH AT HIS OVER EXAGGERATED ANTICS

UPON MEETING UP-AND-COMING CROONER DEAN MARTIN, THE TWO PAIRED UP TO BECOME THE MOST SUCCESSFUL COMEDY/MUSICAL TEAM IN THEIR DAY
MARTIN AND LEWIS WERE THE BIGGEST STARS IN THE WORLD WITH SOLD OUT CONCERT AND STAGE APPEARANCES, THEIR OWN WEEKLY RADIO SHOW AND A STRING OF THE HIGHEST GROSSING BOX-OFFICE MOTION PICTURES EVERY YEAR, !
16 FILMS AND 10 YEARS LATER THE TEAM BROKE UP. JERRY SIGNED A DEAL WITH PARAMOUNT PICTURES WHICH MADE HIM THE HIGHEST PAID STAR IN HOLLYWOOD
JERRY ALSO PLAYED THE BIGGEST STAGES IN LAS VEGAS AND EVEN PERFORMED ON BROADWAY AS THE DEVIL IN THE PLAY "DAMN YANKEES"
IN 1982 JERRY HAD UNDERGONE DOUBLE-BYPASS HEART SURGERY AND MADE AN APPEARANCE IN THE MARTIN SCORSESE FILM "KING OF CLOWNS" WHICH WAS CONSIDERED ONE OF LEWIS' FINEST WORKS.
PERHAPS BEST KNOWN IS HIS DEDICATION TO THE MUSCULAR DYSTROPHY ASSOCIATION AS HOST OF THEIR ANNUAL TELETHON FOR FIFTY YEARS
IN 2009 JERRY WAS PRESENTED THE MOTION PICTURE ARTS & SCIENCES "JEAN HERSHOLT AWARD" FOR HIS CHARITABLE WORK AND WAS INVITED IN 2014 TO LEAVE HIS FOOTPRINTS IN CEMENT AT THE GRAUMAN'S THEATRE IN HOLLYWOOD
JERRY LEWIS AND JOE STABILE (JERRY'S FORMER MANAGER) WERE GOOD FRIENDS OF THE DEAN MARTIN FAN CENTER. WE MISS BOTH OF THEM AND ARE SADDENED TO HEAR OF THE CURRENT PASSING OF JERRY HIMSELF.
NOW WOULD BE A GOOD TIME TO RENT OR BUY THE FILMS OF JERRY LEWIS AND THE EARLY MARTIN & LEWIS MOVIES TO ENJOY AND CELEBRATE THE LIFE AND CAREER OF JERRY LEWIS (MARCH 16, 1926 - AUGUST 20, 2017)
SUSIE EWING
NOT ONLY WAS SUSIE EWING ONE OF DEAN MARTIN'S ORIGINAL GOLDDIGGERS, SHE WENT ON TO HAVE A SMALL ROLE IN 1977'S BLOCKBUSTER MOVIE "SMOKEY AND THE BANDIT"
LAST MONTH, AFTER FORTY YEARS, SUSIE AND BURT REYNOLDS REUNITED FOR THE ANNUAL "BANDIT RUN" IN ATLANTA GEORGIA WHERE BOTH WERE GUESTS OF HONOR AT THE EVENT (CAR SHOW AND 3-DAY CAR-RUN)
HERE IS SUSIE REUNITING WITH BURT FOR THE FIRST TIME IN ALL THESE YEARS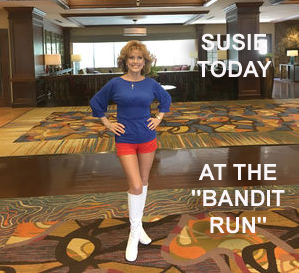 DEAN MARTIN'S 100TH BIRTHDAY!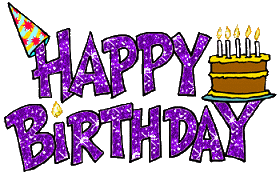 JUNE 7 1917 - 2017
OUR MAY 2017 FAN CENTER MAGAZINE

DEAN'S 100TH BIRTHDAY ISSUE WITH A COMPLETE TIMELINE OF DEAN'S LIFE AND CAREER!
DEAN MARTIN - THE ANNIVERSARY SHOW
WEDNESDAY JUNE 7th 2017 7:00PM - 11:00PM
JOIN PHILIP CONTINI AND THE "BE HAPPY BAND" IN CELEBRATION OD THE 100TH ANNIVERSARY OF THE BIRTH OF DEAN MARTIN BORN JUNE 7, 1917
THE BAND WILL PLAY THE AMERICAN SONGBOOK AND SWING STANDARDS DURING THE THREE COURSE DINNER AND PHILIP WILL SING YOUR FAVORITE DEAN MARTIN BALLADS AFTER COFFEE... DANCING TOO!
VIN CAFE, 11 MULTREES WALK, EDINBURGH, EH1 3DQ SCOTLAND U.K. OR CALL 0131 557 0088
100TH BIRTHDAY CELEBRATION
2017 : STEUBENVILLE, OHIO
JUNE 15 6:30 PM : DEAN MARTIN TRIBUTE SHOW
Location: Fort Steuben Amphitheater
JUNE 16 5:00-7:00 PM : SILENT AUCTIONS
Location: Best Western New Franciscan Square
JUNE 16 8:00 PM : MUSIC & FILM CLIPS
Location: Spot Bar
JUNE 17 NOON : PARADE

JUNE 17 4:00 PM : 100TH BIRTHDAY SHOW
Location: Steubenville High School
JUNE 17 7:00 PM : CELEBRATION CONCERT
Location: Spot Bar
JUNE 18 9:00 AM : FAMILY MASS
Location: Holy Family Church
DON RICKLES PASSED AWAY ON APRIL 6, 2017 DUE TO KIDNEY FAILURE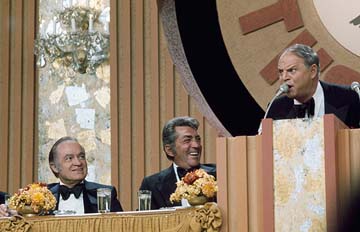 FLORENCE HENDERSON PASSED AWAY ON NOVEMBER 24, 2016 DUE TO HEART FAILURE
| | |
| --- | --- |
| KNOWN FOR HER ROLE AS CAROL BRADY ON TV'S "THE BRADY BUNCH", MANY PEOPLE WILL ALSO REMEMBER HER FROM HER MANY APPEARANCES ON THE DEAN MARTIN SHOW. | "FLORENCE WAS NOT ONLY A FRIEND, BUT WAS CONSIDERED A MEMBER OF OUR 'DEAN MARTIN INNER CIRCLE'. I AM WITHOUT WORDS TO EXPRESS MY SHOCK AND SADNESS. HER DEATH WAS SO UNEXPECTED! I, ALONG WITH SO MANY OTHERS WILL MISS HER SO VERY MUCH! REST IN PEACE MY DEAR FRIEND" - NEIL DANIELS (DMFC PRESIDENT) |
REGIS PHILBIN SHOWS THE DEAN MARTIN FAN CENTER'S MAGAZINE ON JIMMY KIMMEL LIVE!
OUR JANUARY 2017 DMFC SPECIAL EXPANDED ISSUE SPOTLIGHTS...

REMEMBERING JEANNE MARTIN
OUR OCTOBER 2016 DMFC SPECIAL EXPANDED ISSUE SPOTLIGHTS...

REMEMBERING RICCI MARTIN
BREAKING NEWS:

JUST THREE WEEKS SINCE THE PASSING OF RICCI MARTIN (DEAN'S YOUNGEST SON) ...

JEANNE MARTIN (DEAN'S SECOND WIFE AND MOTHER OF RICCI) HAS PASSED AWAY AT AGE 89

PLEASE READ BELOW
Jeanne Martin, a model and Orange Bowl queen who became the wife of singer and actor Dean Martin during the height of his fame, died Wednesday after a battle with cancer at her Beverly Hills home, her family announced. She was 89.
After marrying Dean Martin in 1949, the pair were one of Hollywood's most photographed couples. Matriarch of their large family, she gave birth to three of Dean's children while raising four more from his previous marriage. Their breakup in 1969 caused nearly as much distress to Martin's fans as his professional split with partner Jerry Lewis had in 1956.
"Dean's viewers knew he was a good husband and father and the booze-and-broads jokes were just part of the act," wrote Lee Hale in the 2000 book Backstage at the Dean Martin Show, having served as musical director for the NBC program.
Born Dorothy Jean Biegger on March 27, 1927, in Coral Gables, Fla., she went by Jeanne when she began modeling in Miami. She was voted Orange Bowl queen in 1947. A year later, she came to the Beachcomber Club in Miami to see a New Year's Eve show starring Martin and Lewis.
A week after Martin was granted a divorce from first wife Betty McDonald, he and 22-year-old Jeanne Biegger wed on Sept. 1, 1949, at the Beverly Hills home of Herman Hover, owner of famed Hollywood nightclub Ciro's. Lewis was best man.
She was "the best thing (next to me) that ever happened to Dean," wrote Lewis in a 2005 memoir, Dean & Me
For 20 years, they were viewed as one of Hollywood's happiest couples until on Dec. 10, 1969, Jeanne issued a statement that they were parting ways.
The divorce wasn't finalized until 1972. Dean Martin was wed once more, to Catherine Hawn, a hair-salon receptionist, and legally adopted her daughter, Sasha, but that union ended in 1976. Jeanne Martin never remarried.
The pair became reacquainted in 1987 when one of their sons, actor Dean Paul Martin, was killed at 35 while piloting a military jet. Jeanne and Dean remained on good terms until his death from respiratory failure on Christmas Day 1995.
Eldest daughter Claudia Martin died of breast cancer in 2001.
Their youngest son, musician Ricci Martin, died on Aug. 3.
She is survived by son Craig Martin; daughters Gail Martin Downey, Deana Martin Griffeth and Gina Martin Romano; and 11 grandchildren. Funeral services will be private.
RICCI MARTIN - MUSICIAN, ENTERTAINER (YOUNGEST SON OF DEAN MARTIN) AND FATHER OF THREE WAS FOUND DEAD WEDNESDAY AUGUST 3, 2016 AT HIS HOME IN UTAH.

THE CAUSE OF DEATH HAS NOT YET BEEN DETERMINED.

RICCI WAS 62 YEARS OLD
IN RECENT YEARS, RICCI HAD BEEN PERFORMING IN A TOURING TRIBUTE SHOW TO HIS FAMOUS FATHER. IN THE 1970'S, HE RELEASED THE SINGLE "STOP, LOOK AROUND" AND ALBUM "BEACHED", COLLABORATING WITH CARL WILSON OF THE BEACH BOYS, WHO PRODUCED THE ALBUM AND WOULD LATER BECOME HIS BROTHER-IN-LAW.
RICCI PERFORMED AT THE MGM GRAND HOTEL IN LAS VEGAS AND OTHER CLUBS IN THE 1990'S WITH DESI ARNAZ, JR. AND BILLY HINSCHE, TAKING THE PLACE OF HIS LATE BROTHER DEAN PAUL, WHO IN THE 1970'S HAD FORMED A SUCCESSFUL ROCK BAND CALLED "DINO, DESI AND BILLY" WITH THE OTHERS.
MARTIN AUTHORED A 2002 BOOK, "THAT'S AMORE," ABOUT GROWING UP IN BEVERLY HILLS, CALIFORNIA, AS PART OF HIS LARGE COLORFUL FAMILY. IN THE MEMOIR, HE RECALLED A PARTY THAT WAS THROWN AT HIS FAMILY'S HOME FOR HIS 21ST BIRTHDAY THAT WAS ATTENDED BY, AMONG OTHERS, JOHN LENNON, RINGO STARR, ELIZABETH TAYLOR, DAVID BOWIE AND ELTON JOHN.
RICCI MARTIN WAS BORN ON SEPTEMBER 20, 1953. DIVORCED, HE IS SURVIVED BY THREE DAUGHTERS, PEPPER, MONTANA AND RIO; BY HIS MOTHER, JEANNE MARTIN, OLDER BROTHER CRAIG AND FOUR SISTERS, GAIL, DEANA, GINA AND SASHA.
"RICCI MARTIN WAS ALWAYS THERE FOR HIS FANS, HIS FRIENDS AND FANS OF HIS FAMOUS DAD. HE LOVED PEOPLE AND ALWAYS ENGAGED EVERYONE WITH A FRIENDLY SMILE AND A LISTENING EAR. "
"EVERY TIME WE WOULD TALK, HE WOULD ALWAYS MENTION HIS THREE DAUGHTERS AND HOW PROUD HE WAS OF THEM... THE NEWS OF RICCI'S PASSING IS HARD TO COMPREHEND. I WILL TRULY MISS HIM SO MUCH."
- NEIL DANIELS (DMFC PRESIDENT)
INSIDE THE JULY 2016 DMFC MAGAZINE ISSUE...

SPECIAL EXPANDED PICTORIAL ISSUE : DEAN'S GUEST APPEARANCES
HAPPY 99TH BIRTHDAY DEAN!
INSIDE THE APRIL 2016 DMFC MAGAZINE ISSUE...

A SPOTLIGHT ISSUE ON DEAN'S 1971 WESTERN "something big"
FRANK SINATRA JR. DIES

FRANK SINATRA JR. DIED UNEXPECTANTLY WHILE ON TOUR IN DAYTON BEACH, FLORIDA ON MARCH 16, 2016.

HE WAS 72 YEARS OLD. CARDIAC ARREST WAS TO BLAME. SINATRA JR. HAD NOT BE FEELING WELL FOR SOME TIME.

FRANK JR. FOLLOWED IN HIS FATHER'S FOOTSTEPS AS HIS FATHER'S CONDUCTOR & MUSICAL DIRECTOR ALSO WITH A SINGING CAREER OF HIS OWN.

FRANK JR. APPEARED NUMEROUS TIMES ON THE DEAN MARTIN SHOW AND WAS THE HOST OF DEAN'S 1968 SUMMER SHOW "DEAN MARTIN PRESENTS THE GOLDDIGGERS"
COMING SOON!

IN THE DECEMBER 2015 ISSUE

A SPOTLIGHT ON DEAN HOSTING "THE HOLLYWOOD PALACE"

THE 20TH ANNIVERSARY OF DEAN'S PASSING

DREW ANTHONY AS 'DINO'
NEWS: THE "KING OF COOL" WILL WOW NEW GENERATIONS WITH SINGING, COMEDY AND CHARISMA VIA HOLOGRAM; FULL STAGE SHOW AND TOUR TO BE BEAMED AROUND THE WORLD VIA FILMON.COM
THE ONLY COMPANY WITH TECHNOLOGY TO PRODUCE LIFELIKE HD HOLOGAM PERFORMANCES, HOLOGRAPM USA, ANNOUNCED THAT IT WILL RECREATE THE "KING OF COOL," DEAN MARTIN, FOR A FULL STAGE SHOW OF HIS SINGING AND COMEDY IN 2016.
THE SHOW WILL KICK OFF IN LAS VEGAS, NATURALLY, AND WILL TOUR THE NATION. IT WILL ALSO BE CO-PRODUCED BY FILMON TV NETWORKS AND DISTRIBUTED ONLINE VIA FILMON.COM.
DEAN MARTIN CONTINUES TO BE A MAJOR INFLUENCE ON HOLLYWOOD STARS TODAY - WITH HIS MUSIC USED IN MOTION PICTURE AND TELEVISION SOUNDTRACKS AND IN ADVERTISEMENTS. HIS OLD COHORTS JERRY LEWIS AND DON RICKLES ARE STILL TELLING STORIES ABOUT THEIR GLORY DAYS WITH HIM, AND THE DEAN MARTIN CELEBRITY ROASTS ARE STILL SELLING LIKE HOTCAKES ON DVD. HOLOGRAM USA AND FILMON TV WILL CREATE CONTENT UNDER THE DIRECTIONS OF ALKI DAVID.
DEAN MARTIN IS ONE OF THE MOST POPULAR ENTERTAINERS OF ALL TIME. ONE OF THE FEW TRIPLE THREATS OF THE 20TH CENTURY. HIS TALENTS WERE EQUALLY POWERFUL AS A SINGER, COMEDIAN AND AS A ACTOR. HIS WORK WAS ALWAYS MARKED BY AN EFFORTLESS GRACE THAT PARLAYED HIS GOLDEN VOICE AND SEXT CHARISMA INTO ONE OF THE MOST SUCCESSFUL CAREERS IN SHOW BUSINESS HISTORY. HIS HIT SINGLES INCLUDE "VOLARE," "THAT'S AMORE," "AIN'T THAT A KICK IN THE HEAD," AND THE SONG THAT KNOCKED THE BEATLES OUT OF THE #1 SPOT ON BILLBOARD, "EVERYBODY LOVES SOMEBODY." HIS FILM CAREER WAS MARKED BY A LONG PARTNERSHIP WITH JERRY LEWIS WHO CALLED MARTIN ONE OF THE GREATES COMIC GENIUSES OF ALL TIME, AND HIS ROLES IN "RAT PACK" MOVIES SUCH AS "OCEANS 11" ARE STILL ENJOYED ALL OVER THE WORLD. HIS FILM CREDITS INCLUDE "RIO BRAVO," "WHO'S THAT LADY?," "BELLS ARE RINGING," "COME BLOW YOUR HORN,",AND THE MATT HELM SERIES OF MOVIES. HIS TV VARIETY SHOW WAS A HIT FROM 1965-1974.
"A NEW GENERATION IS ABOUT TO BE BLOWN AWAY BY THE EXTRAORDINARY PRESENCE OF DEAN MARTIN," SAID ALKI DAVID, CEO OF HOLOGRAM USA. "HE OWNED VEGAS LIKE NO OTHER ENTERTAINER, AND IS THE DEFINITION OF ELEGANCE AND COOL. "
DEAN AND VAN

THE SEPTEMBER 2015 DMFC ISSUE FEATURES:

A SPOTLIGHT ON DEAN'S MUSICAL ARRANGER VAN ALEXANDER'S BIRTHDAY AND PASSING 1915-2015

ALSO : THE PASSING OF RAY CHARLES AND LYNN ANDERSON
VAN ALEXANDER - BIG BAND LEADER, COMPOSER AND ARRANGER - PASSED AWAY ON JULY 19TH 2015
CLOSELY ASSOCIATED WITH DEAN MARTIN & THE DEAN MARTIN SHOW, OUR NEW ISSUE WILL SPOTLIGHT VAN'S WONDERFUL LIFE, 100TH BIRTHDAY PARTY AS WE PAY TRIBUTE TO OUR VERY CLOSE AND DEAR FRIEND - VAN WE WILL MISS YOU SO VERY MUCH!
VAN ALEXANDER WITH DMFC PRESIDENT AND FRIEND NEIL DANIELS

CELEBRATING VAN'S 100TH BIRTHDAY ON MAY 2, 2015
DEAN MARTIN FAN CENTER MAKES GEORGE CHRISTY'S COLUMN IN THE BEVERLY HILLS COURIER
HAPPY 98TH BIRTHDAY DEAN!
INSIDE THE MAY 2015 DMFC MAGAZINE ISSUE...

A SPOTLIGHT LOOK THE FIRST MATT HELM MOVIE: "THE SILENCERS"
INSIDE THE FEBRUARY 2015 DMFC MAGAZINE ISSUE...

A CLOSE-UP LOOK AT THE "ORIGINAL" DEAN MARTIN SHOWS STARTING IN 1957
A NEW COMMERCIAL FEATURING DEAN MARTIN'S SONG "AIN'T THAT A KICK IN THE HEAD" IS FEATURED IN THIS 2015 "NISSAN MURANO" AD...
INSIDE THE OCTOBER 2014 DMFC MAGAZINE ISSUE...

A CLOSE-UP LOOK AT THE DEAN MARTIN-JERRY LEWIS MOVIE "SCARED STIFF" JUST IN TIME FOR HALLOWEEN
INSIDE THE JULY 2014 DMFC MAGAZINE ISSUE...

A CLOSE-UP LOOK AT DEAN'S MOVIE "KISS ME STUPID" ALONG WITH A REVIEW OF DEANA MARTIN'S WONDERFUL EVENING ON STAGE!
INSIDE THE APRIL 2014 DMFC MAGAZINE ISSUE...

AN EXCLUSIVE SPOTLIGHT & INTERVIEW WITH PAT CROWLEY WHO CO-STARRED IN TWO MARTIN & LEWIS MOVIES AND ALSO MADE SEVERAL APPEARANCE ON DEAN'S TV VARIETY SHOW!
HAPPY BIRTHDAY DEAN!
IN CASE YOU MISSED IT - WE HAD A CONTEST GOING ALL DAY ON JUNE 7TH (DEAN MARTIN'S BIRTHDAY) AND GAVE AWAY PRIZES. HERE IS A LIST OF THE PRIZE WINNERS:
HAROLD EBSEN (DEAN MARTIN CELEBRITY ROAST BOX SET)
CARRIE GATES (2 DEAN MARTIN CD'S)
LAWRENCE DENSTAR (2 MATT HELM DVD'S)
DIANE KRUBER (8x10 AUTOGRAPHED PHOTO OF DEAN)
J.B. GUARAN (BEAR FAMILY BOX SET)
SARAH WANG (3 DEAN MARTIN CD'S)
LIZ SUMMERS (1 YEAR MEMBERSHIP IN DMFC)
THOMAS FRASKLE (BOTTLE OF DEAN MARTIN WINE)
MRS. L. SPECTOR (RARE ORIGINAL DEAN MARTIN TIE CLASP FROM 1950'S)
KAREN DEBOIT (5 DEAN MARTIN DVD'S AND T-SHIRT)
CAMMIE WONG ($200 I-TUNES GIFT CARD)
TRISHA CLAWSON (RARE SIGNED BY DEAN RIVIERA HOTEL CONTRACT)
CAROL WOOD (10 DEAN MARTIN DVD'S & 1 YR MEMBERSHIP IN DMFC)
DEAN MARTIN'S SONG "(OPEN UP THE DOOR) LET THE GOOD TIMES IN" IS HEARD IN A NEW COMMERCIAL FOR PGA'S 'PERFECT DAY' COMMERCIALS
DEAN MARTIN'S REPRISE CATALOG ACQUIRED BY LEGACY RECORDS
THE FULL CATALOG OF LEGENDARY CROONER DEAN MARTIN WHILE AT REPRISE RECORDS (1962 TO 1974) HAS BEEN ACQUIRED BY LEGACY RECORDINGS WHO HAS INITIATED A REISSUE PROJECT
INCLUDED IN THE DEAL ARE ALL THE ALBUMS MARTIN RECORDED AT FELLOW FRANK SINATRA'S REPRISE PLUS THE ALBUM "THE NASHVILLE SESSIONS" WHICH WAS RELEASED ON WARNER BROTHERS
THE FIRST TWO RELEASES FOR THE PROJECT WERE MADE LAST YEAR WITH "THE DEAN MARTIN CHRISTMAS ALBUM" AND "DEAN MARTIN: THE REPRISE YEARS". BOTH WERE MP3 ONLY RELEASES. THE PLAN NOW IS TO REMASTER THE ENTIRE CATALOG FOR RELEASE BOTH DIGITALLY AND PHYSICALLY OVER THE NEXT YEAR
ADAM BLOCK, PRESIDENT OF LEGACY RECORDINGS, SAID "WE'RE SO PLEASED TO BE WORKING WITH THE DEAN MARTIN FAMILY TRUST IN BRINGING DEAN'S REPRISE RECORDS LEGACY TO NEW GENERATIONS. DEAN'S MUSIC AND STYLE EMBODY THE VERY ESSENCE OF 'COOL' AND NOW IS THE PERFECT TIME TO INTRODUCE THIS TIMELESS POP MUSIC TO FUTURE FANS."
THE FULL LIST OF MARTIN'S RELEASES FOR REPRISE INCLUDED IN THE DEAL ARE ...
French Style

(1962)

Dino Latino

(1962 / #99)

Country Style

(1963 / #109)

Dean Tex Martin Rides Again

(1963)